Six Knights Make Perfect Game USA Top WCL Prospects List.
September 4, 2012
Future Stanford Catcher Austin Barr Rated #10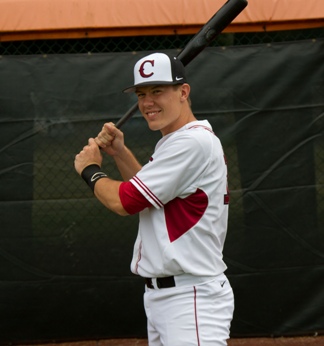 Six Corvallis Knights made
PG Crosschecker's
top thirty WCL propects list released last Thursday.
Future Stanford Cardinal catcher Austin Barr (pictured) of Camas High School was the highest rated Knight as he was listed as the league's #10 prospect. Other Knights rated were Greg Mahle of UC Santa Barbara at #11, Trevor Frank of UC Riverside at #14, Bryan Granger of Cal Poly at #21, Caleb Whalen of Portland at #22 and Connor Hofmann of Oregon at #28.
Click here to view the complete list of WCL prospects.