Ex-Corvallis Knights Skipper Matt Dorey Promoted by Cubs.
November 24, 2013
Chicago Names Dorey Director of Amateur Scouting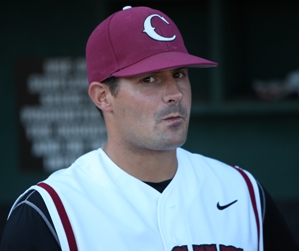 The Knights' inaugural skipper in Corvallis, Matt Dorey (pictured), was recently named the director of amateur scouting for the Chicago Cubs of the National League.
Dorey started his scouting career with the Boston Red Sox. Before his promotion, Matt was a national and regional cross-checker for the Cubbies.
A native of Vancouver, Washington, Dorey managed the Corvallis Knights following the spring of 2007 working as a volunteer assistant coach at Washington State.
Matt led the Knights to a division title and West Coast League championship series appearance in 2007.
Dorey is one of seven former Knights' coaches and players in the professional scouting and player development business including area scouts Gabe Sandy of Miami, Darin Holcomb of Colorado and Mike Thurman of the New York Yankees; Pacific Rim scouting coordinator Kevin Hooker of Detroit; scouting supervisor Brett Evert of Atlanta; and director of player development Bobby Scales of the Los Angeles Angels.