Best Seats in House Now Available.
May 3, 2016
Knights Single-Game Tickets Go on Sale Tuesday, May 3 at Noon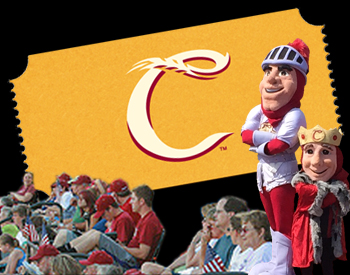 Corvallis Knights 2016 single-game tickets go on sale on Tuesday, May 3 at noon. Reserve the best seats in the house by purchasing your tickets
online
or by visiting the Knights downtown Corvallis office at 301 SW 4th (next to Block 15 Restaurant & Brewery).
Get your Fireworks Night tickets now, as they go fast. Our first display is June 18, with other shows on July 2 and August 4.
In celebration of 10 seasons in the Mid-Valley, the world famous SD Chicken is returning to Goss Stadium this summer. He's returning Saturday, July 9. It's also a $1,000 Kids Dash for Cash Night, presented by All Family Vision Care and Best Heating & Cooling. Get your tickets now to see the SD Chicken, the best act in baseball, and bring the kids to dash for the cash (kids 12 and under are eligible).
To check out the team's complete promotional schedule, click here.
To order single-game tickets, click here.