Knights Tap Riley Family Tree for New Assistant Coach.
May 19, 2014
Former OSU Head Baseball Coach Jack Riley's Grandson Sklyer Riley to Replace Billy Clontz in 2014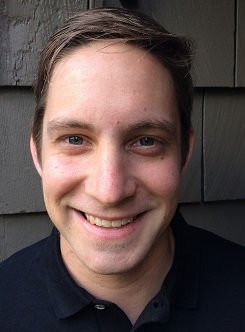 The Knights have tapped into Corvallis baseball royalty for their new assistant coach.
Skyler Riley, the son of former Oregon State standout Mickey Riley and the grandson of legendary OSU coach Jack Riley, is the latest branch of the Riley family tree to enter the baseball coaching world, as he's been hired to succeed Billy Clontz on coach Brooke Knight's 2014 staff.
"Brooke is a great friend of mine and I couldn't be more grateful for the opportunity to coach beside him," Riley, 27, said Monday. "When I was younger, Brooke became my favorite Beaver because of his work ethic and will to win ball games.
"He coached and played baseball in Australia, like my dad did. I've known Brooke for 20 years and our personalities and philosophies blend very well together. He tends to bring the best out in most people, and I'm no exception to that."
Skyler grew up in the Portland/Beaverton area before his family moved to Seattle while he was in high school. He graduated from Inglemoor High School in suburban Kenmore in 2005.
A three-year letterman in golf and basketball, Skyler then golfed at Scottsdale (Ariz.) Community College for two seasons. The Fighting Artichokes won the national junior-college title his freshman year, and placed second his sophomore year.
He did not play baseball. But Riley and Knight are confident his background and bloodlines more than compensate for his lack of baseball coaching experience and he will be an effective member of the staff.
"My focus will be on the mindset of our players," Riley said. "This season will go by fast and we have no time for negative things that could hold us back. Short memories are sometimes a good thing, especially in baseball.
"I plan to create good energy and best keep our guys on the winning path in every way possible."
Added Knight, "Sklyer is a product of both Jack and Mickey, and his baseball knowledge rivals the best. His greatest strength is his ability to communicate effectively with others. He will command respect from all within our organization, and from the [Corvallis/Albany] community.
"He is really excited about this opportunity and we are grateful to have him on board. The Knights just got better."
Riley recently operated a BBQ and smokehouse restaurant in North Seattle. He said the leadership skills he's learned as an owner, and his success in a very competitive business, will serve him well in coaching.
"When I opened my first restaurant I was 23 years old," he said. "I don't remember one person saying I had the experience or knowledge to handle such an operation.
"Coaching such talented athletes at their particular age, half of their battle is just believing in their own strengths. My focus will be on getting to know the guys as best I can. I want to help put them in a good frame of mind so their abilities can be best shown on the diamond."
Riley became interested in returning to baseball through his restaurant's association with the Seattle Mariners, and after the Knights stopped in for a meal while returning home from a series in Bellingham last summer.
"I got to catch up with Brooke and feed all the hungry players," he said. "At that time I was also catering for the Mariners, after games in the locker room. I love the restaurant business, but getting close to the game of baseball again brought back the itch for competition."
Baseball is in his blood. His grandfather coached the Beavers from 1973-94 and won 613 games, a school record at that time. His father, who died of Lou Gehrig Disease (ALS) in 2012, lettered from 1980-83, was a Pac-10 Northern Division all-star, and then played and coached in Australia, where Skyler was born.
"You don't grow up in the environment I did and not love baseball," Riley said. "My family competes over everything; cards, games, even the last pancake or piece of bacon at the table.
"Baseball was the first sport I loved growing up and I was taught everything I know by my dad and grandfather Jack. It changed for me when my dad fell in love with golf; naturally I wanted to follow and do whatever he liked.
"Through the years and even more so now that my dad has passed, I've had the opportunity to spend time with so many ex-OSU players. It has been great going through stories and experiences other people have had, being influenced by the same two people that taught me how to play the game.
"Baseball is definitely in my blood and I'm excited to help with this talented group of college players."