Knights Release 2017 Schedule.
October 25, 2016
Home Slate Features 27 WCL Games and 5 Non-League Contests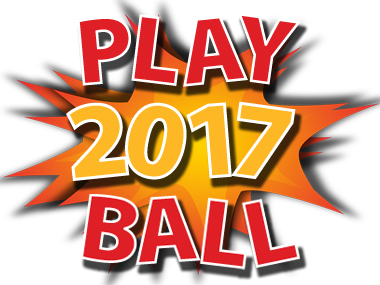 The defending WCL champion Corvallis Knights unveiled their 2017 West Coast League schedule this afternoon.
It features 27 home dates at Oregon State's historic Goss Stadium and series with Port Angeles, Cowlitz, Bellingham, Victoria, Bend, Walla Walla, Kelowna, Gresham and Yakima Valley. With the addition of 5 non-league games, the Knights complete schedule will feature 32 contests at Goss Stadium - June through August.
The team's 2017 home schedule kicks-off with a morning non-league game June 7th vs. the Portland Sea Dogs as the Knights host their sixth annual PEAK Internet Science, Engineering & Art Day.
Corvallis starts its 54-game WCL season on the road for nine consecutive games with stops in Cowlitz, Bellingham and Bend. The club's WCL season-opener is scheduled for Friday, June 2 at David Story Field vs. the Cowlitz Black Bears.
The Knights league home opener is set for Wednesday, June 14th vs. the league's newest member - the Port Angeles Lefties, formerly the Kitsap BlueJackets.
Corvallis will once again compete in the South Division with the Bend Elks, Cowlitz Black Bears, Gresham GreyWolves and Yakima Valley Pippins. Kitsap, now Port Angeles, was moved to the North.
The 2017 West Coast League All-Star Game is set for Tuesday, July 18th at Yakima County Stadium in Yakima, Washington.
The Knights wrap the season at home vs. the Yakima Valley Pippins Friday-Sunday, August 4-6.
Season tickets for the 2017 season will go on sale at 9 am on Monday, November 14. Season tickets are a great value and ensure that you get the very best seats in the house for all 32 exciting games and a full slate of promotions including three spectacular fireworks shows scheduled for June 24, July 3 and August 5.
The postseason is scheduled to start on Tuesday, August 8.
To check out the Corvallis Knights official 2017 schedule, click here.