Corvallis Looks to Recapture WCL Crown.
May 30, 2010
Knights to Defend West Division Title with Mostly Newcomers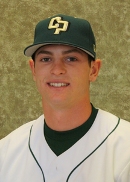 The core group that led the Corvallis Knights to WCL Championship Series appearances in 2008 and 2009, a league title in 2008 and league wins records both years is now only a memory. Two-year stars like shortstop Richie Jimenez of UNLV, third baseman Doug Cherry of UW, second baseman Josh Hogan, closer Liam Baron of Gonzaga, starting pitcher Eddie Orozco of UC Riverside, utility player Billy Clontz of Western Oregon and outfielder Adam Melker of Cal Poly must be replaced.
"It will be a challenge replicating the chemistry and experience that our core guys brought to Corvallis the past couple years, but we're excited to reload and get after it this summer," said Knights' skipper Brooke Knight.
"We have a great group coming in. We should be a versatile club, a deep club. Talent wise, we might be better, but the league is also getting much better. It's going to be very competitive in our division.
"While this year's team is younger, from all accounts it's hungry," said Knight. "I really like our potential and all the new guys are eager to bring the title back to Corvallis."
Knight will be assisted this summer by pitching coach Ryan Wing and former Knights' player and Corvallis native Billy Clontz. Wing, who pitched nine years in professional baseball, comes highly recommended by both long-time partner Dennis Rogers, head baseball coach at Riverside CC, and ex-Knights' pitching coach and pitching coach at University of Oregon, Andrew Checketts.
Clontz recently completed his collegiate playing career at Western Oregon and Wing started his college coaching career this spring at his alma mater, Riverside CC.
Travis Hanson, last season's first base coach, returns this summer as the team's hitting instructor and will only be with the team at home games. Hanson retired from professional baseball in 2008, wrapping his playing career with the St. Louis Cardinals at AAA Memphis.
It's only appropriate we start our season preview with pitching. Knights' pitching has differentiated the team from its competition and set a league record last summer by posting a WCL-low 2.22 team ERA.
This summer's staff is led by 2009 All-WCL hurler Kyle Kraus of University of Portland. The right-hander from West Linn, Oregon turned in a stellar sophomore season going 10-3 while posting a 3.30 ERA for the Pilots. Kraus led UP in wins, tying a school single season record, and innings pitched with 109.
Coach Knight's rotation is likely to feature Kraus; freshmen Evan Brock (5-4, 2.96) of UC Irvine, Matt Boyd (7-1, 1.90) of Oregon State, Mitch Patito (3-0, 1.33, 3 svs) of UC Riverside and Dean McArdle (5-0, 5.25, 2 svs) of Stanford; and sophomore two-way player Scott Lyman (5-6, 6.50) of UC Davis. Other pitchers that should contend for starts are frosh right-handers Chris Mendoza (4-6, 5.83) of Santa Clara and Aaron Corwin (8-2, 4.38), a sophomore-to-be at Texas Tech and product of Corvallis High School, and sophomores John Pecoraro (3-4, 4.46, 5 svs) of San Diego State and Nick Hoover (2-0, 2.81) of UC Irvine.
"We are deep on the mound and have pitchers that can both start and close. I imagine we'll have some interchangeability with our guys getting a few starts and some appearances out of the bullpen too," said Knight.
The closer role is to be determined as Coach Knight indicated he would identify a closer or possibly two closers later in the season after getting a chance to see all his arms.
The bullpen will include returning pitchers sophomore right-hander Eric Young (3-6, 5.59) of Riverside CC, junior two-way player Dylan Jones (1-0, 2.03) of Oregon State and junior southpaw Ross Pomerantz (3-2, 4.25) of Occidental College, and University of Hawaii junior-to-be southpaw Michael Blake.
While pitching in Corvallis has been masterful since the club relocated to the Mid-Valley, the team's catching has been even better as Rocky Gale of University of Portland, Alex Burg of Washington State and Andrew Susac of Oregon State completely stymied opponents running games and managed their staffs like pros.
Junior Miles Kizer (.247, 3, 17) of University of Washington, freshman Bo Altobelli (.231) of Texas Tech and Wright State junior-to-be Corey Davis have big shoes to fill. All three will battle for starts. Kizer started most of the season for the Huskies, Davis started at Mt. Hood CC and was named first-team All-NWAAC South Region, and Altobelli comes highly recommend by former OSU pitching coach and Texas Tech skipper Dan Spencer.
"We have three good kids coming in to catch," said Knight. "We've had outstanding catchers in the past and expect to be good back there again this season."
First base is also well manned. Coach Knight might consider a platoon of frosh slugger Danny Hayes (.282, 1, 18) of OSU, a left-handed hitter, and sophomore Thomas McCarthy (.415, 3, 36) of Feather River College, a right-handed hitter (and pride of Corvallis's Crescent Valley High School). Knight said, "Hayes could be one of the league's top hitters". Left-handed hitting Matt Boyd (.271, 3, 19) of Oregon State can also play first base and showed power this spring. Returnee Dylan Jones not only pitches and plays the outfield, he is probably the Knights' best defensive first baseman and he also swings left-handed.
"First base will be an offensive position for us and we have all kinds of options, which is pretty exciting" said Knight.
Replacing the dynamic duo of Jimenez and Hogan at shortstop and second base is not going to be easy, but freshmen middle infielders Matt Duffy (.244, 0, 7) of Long Beach State, JK Dykes (.308, 0, 4) of Washington State and Justin Viele (.310, 0, 12) of Santa Clara are more than capable.
"These kids will play hard and give us strength up the middle," said Knights' head coach Brooke Knight. "They will win over the fans with their scrappy play and defensive skills."
The Corvallis infield also features high school prospect Jake Rodriguez, a frosh-to-be at Oregon State, who can play middle infield, third base, outfield and catch.
"Jake is a very polished high school player that will have an immediate impact with the Knights," said Coach Knight.
Who is on third? Fans might be asking that question all season as the team has several alternatives the first being defensive-minded sophomore Justin Berry (.250) of Texas Tech. McCarthy, Hayes, Rodriguez, Altobelli and Lyman can also play the position.
"We have lots of options at third, and at bats there will either come down to a player's ability to defend or just going with the hot bat," said Knight.
This year's outfield might be the best yet in Corvallis. Highly touted freshman Mitch Haniger (.326, 6, 47) of Cal Poly, selected in the 31st round of the 2009 MLB draft by the New York Mets, is expected to roam centerfield. Mitch (pictured) stole 7 bases, collected 15 doubles and posted a 1.000 fielding percentage this spring for the Mustangs. Pitchers Scott Lyman (.356, 5, 40) and Dylan Jones (.326, 0, 6) will battle for at bats in leftfield with Lyman a strong candidate to hit in the middle of the Knights' order after posting impressive numbers this spring at UC Davis. Rightfield is in great hands with gold glove slugger Daniel Dillard (.361, 16, 47) of Western Oregon and prized UC Riverside recruit David Andriese manning the position. Andriese, a left-handed hitting frosh, redshirted this spring and is chomping at the bit to get back on the diamond. Pitcher Michael Blake of Mt. Hood CC can also play outfield. The left-handed hitter from Vancouver, Washington tore up NWAACC pitching this spring and was named first-team All-NWAACC South Region.
The Knights open the 2010 season vs. the Kitsap BlueJackets on Friday, June 4 at the Kitsap County Fairgrounds. Coach Knight is likely to choose from Kraus, Pecoraro or Corwin as his opening day starting pitcher.
You can listen to the game on KEJO 1240 AM or over the Internet on Teamline, which you can access at corvallisknights.com. Jason Schwartz, the former voice of the Wenatchee AppleSox, will call the game.
Opening Night presented by The Corvallis Clinic is Tuesday, June 15th at Goss Stadium as the Knights face the Bend Elks in a game starting at 6:35 pm.