Corvallis Unveils 2016 Schedule.
October 27, 2015
Knights to Host 34 Home Games at Goss Stadium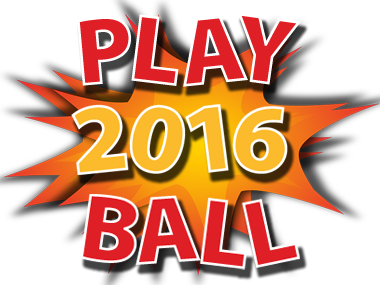 Corvallis unveiled their 2016 schedule on Tuesday, October 27. The Knights' slate features 32 home dates and 34 games at Goss Stadium.
The 2016 season gets started with a non-league game vs. the Portland Sea Dogs at Goss Stadium. The start time is 10 am to accommodate the team's annual Science, Engineering & Art Day game, which attracts elementary school students from as far north as Keizer, as far east as Sweet Home, as far west as Newport and as far south as Eugene.
Corvallis starts the WCL season on the road for nine consecutive games with stops in Bend, Bellingham and Wenatchee. The season-opener is Friday, June 3 at Vince Genna Stadium as the Knights battle the defending WCL champion Bend Elks.
The Knights WCL home opener is Tuesday, June 14th vs. the defending East Division champion Kelowna Falcons.
With the loss of the Medford Rogues to the Great West League, the WCL went from three divisions back to two - the North and South. The Knights will be a member of the South, which is made up of Bend, Cowlitz, Kitsap, Gresham and Yakima Valley. Gresham is a new addition to the West Coast League and will play at Mt. Hood Community College.
The Perth Heat Colts will bring an international flavor to Goss Stadium this summer as they are scheduled as part of a doubleheader between the far away, the Colts, and nearby Mid-Valley Rockets of Albany, on Thursday, June 30th.
Corvallis is hosting the Willamette Valley Brewers, based out of Linn-Benton CC, for its annual Oregon State Credit Union Fireworks Night game on Saturday, July 2.
The 2016 West Coast League All-Star Game is set for Tuesday, July 19th at Cowlitz's David Story Field in Longview, Washington.
The Knights finish the season with four consecutive South Division match-ups as Corvallis plays Bend (July 26-28) at home, at Kitsap (July 29-31), at home vs. Gresham (Aug. 2-4) and on the road to wrap the regular season at Cowlitz (Aug. 5-7).
Season tickets for the 2016 season are expected to go on sale on Thursday, November 12.
The postseason is scheduled for Aug. 9-11 (first-round) and Aug. 13, and Aug. 15-16 (West Coast League Championship Series).
To check out the Knights complete 2016 schedule, featuring 54 league games and 7 non-league contests, please click here.