Knights Seek Food & Beverage Director.
December 21, 2016
Position Open for 2017 Season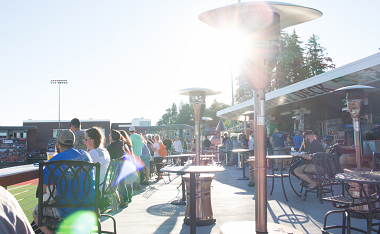 The Corvallis Knights are in search of a seasoned Food & Beverage Director to lead our concessions and hospitality operations.
The role is part-time and will be paid hourly. Previous experience managing staff and overseeing a food and alcohol operation is required.
This position oversees all aspects of our food and alcohol operation, including the Main Concessions, 1st Base Concessions, Cotton Candy & Sno-Cone Shoppe, TnT Builders Party Deck at Banners Concessions and all Catering.
The upcoming season will be our third year managing food, but it will be our first also managing the alcohol aspect. A handful of hours will be necessary in January to focus on staff and menu planning, and will increase each month leading up to the season. Significant hours are required in-season, and attendance at all 32 home games June-August and any other Goss Stadium summer events is required. On game days, the estimated start time for this position will be 2 pm with the estimated finish time being 10:30 pm. Additional hours are necessary outside of game days for inventory reconciliation, food & beverage ordering, receiving deliveries, staff scheduling, catering coordinating, etc.
You can check out our 2017 game schedule by clicking here.
Interested applicants are welcome to view the full job description or apply by clicking here.