Former Knights Intern Matt Wilhelmsen Shines for Portland Timbers.
December 4, 2011
MLS Recognizes Timbers Ticket Account Executive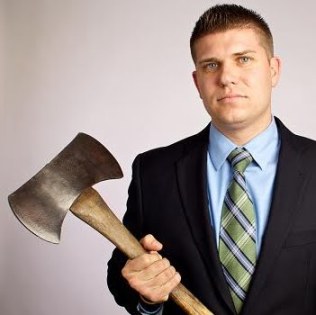 Matt Wilhelmsen would be successful in the sports business world had he never worked for the Corvallis Knights.
But the 27-year-old Oregon State graduate - an award-winning account executive for the Portland Timbers of Major League Soccer - is certain the summer he interned with the Knights played a major role in his quick ascent with the Timbers.
"I truthfully believe I would not be where I am today without the Knights," said Wilhelmsen, who interned with the club in 2008, its second season in Corvallis. "Working side-by-side with [Knights team president] Dan Segel for a year taught me a lot about success.
"He taught me how to be a winner and how to get the most out of every situation. The team holds each other to extremely high standards on and off the field and it's apparent in all of their successes."
Wilhelmsen always had an eye on working in the sports industry during his busy years as an OSU undergraduate. He was a sports reporter for The Daily Barometer newspaper; saw the Beavers win two NCAA championships while interning for Nike Baseball, and then interned for the Knights between his sophomore and junior years.
He was the top press box aide to Segel that summer, writing pre- and post-game notes, compiling stats, and generally helping out wherever and whenever necessary.
"Nobody on staff thought they were above any job," he recalled. "The Knights taught me about work ethic, and it has absolutely helped me in my career. The Knights taught us a lot about integrity and carrying ourselves like professionals."
Matt said Segel gave him guidance and guidelines, but did not control or micromanage him, an approach that challenged and motivated him to succeed on his own and learn and improve from his failures.
"Dan has lots of faith in his staff," he explained. "I was amazed by how much freedom we were given when tackling new endeavors and how much he would listen to our ideas. Some of the grassroots ideas we used with the Knights are still things I fall back on" with the Timbers.
"The Knights focus a lot on the youth in their community, something every professional organization needs to do more of."
Wilhelmsen grew up in Sonoma, Calif., a city of 25,000, about 45 miles north of San Francisco. He graduated from Windsor High School in 2003 and then attended Cal Lutheran for two years before transferring to OSU.
He graduated from OSU in 2009 with an English degree, and then briefly worked with the rival Cowlitz Black Bears, helping the West Coast League expansion team get off the ground by selling sponsorships and tickets. He subsequently joined the Timbers, who joined the MLS for the 2011 season after many years in the United Soccer League, that sport's American equivalent of Triple-A baseball.
The Timbers quickly became one of the MLS's premier franchises, famous for a booster group known as the Timbers Army, and for a festive-European-style atmosphere at Jen-Weld Field. They sold out every night and averaged more than 18,000 fans per game in their first MLS season. They are also completely sold out for the 2012 season, and have a long waiting list for season tickets.
In addition to his sales responsibilities, Wilhelmsen manages the Timbers' on-field seats (the MLS equivalent to courtside seats in the NBA), the most expensive real estate in the stadium.
He was honored with a "Gold Level Achievement in Full Season Tickets" award at the MLS Cup in Los Angeles in November. He's been named the Timbers Employee of the Month, and was one of 18 MLS employees from around the country to attend a Masters Class - a week of brainstorming and training with the league's top salespeople - at the league's National Sales Center in Minnesota.
"The 'secret' to my successes are the relationships I build with my clients. People want to do business with someone and something they like and trust," and who under-promises and over-delivers, a philosophy espoused by Segel and the Knights, he said. "I take pride in being more than just 'the guy' on the other end of the line selling tickets.
"Many of the relationships I have built in the industry have carried from team to team. You never know where you going to be tomorrow and how valuable these relationships may be."
Now married and living in North Portland, Wilhelmsen and his wife, Stacy, attended a Knights game this past summer after stopping in Corvallis while returning to Portland after their honeymoon.
"Walking back into Goss Stadium was an extremely humbling experience," he said. "You don't realize what you have until it's gone. Walking into the stadium reminded my how much the Corvallis Knights family meant to me.
"What I remember most about my summer with the Knights are the relationships I built. From the members of the front office to the press box and the players, the Knights are a family."