Corvallis Hires Former Intern Colton Surcamp.
January 6, 2016
OSU Grad to Fill Knights Ticketing Manager Position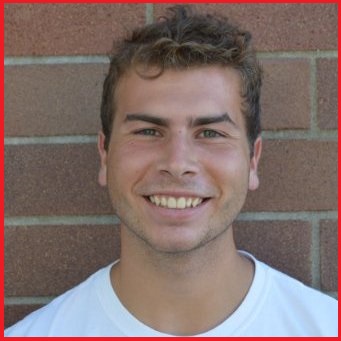 The job description for the position called for a high-energy, engaging, business-minded, tech-savvy individual.
Well, to use baseball parlance, the Corvallis Knights have hit a home run with the promotion of former intern/recent Oregon State graduate Colton Surcamp, who this past Monday started his new job as the team's Ticket Manager. He will also act as a customer and office support person for the upcoming season.
The 23-year-old Surcamp, who interned in the ticket office with the Knights in 2015 prior to his senior year at OSU, credited general manager Bre Miller and Senior Vice-President of Operations Holly Jones with piquing his interest in the job.
"Bre and Holly were the driving forces," he said. "They are really easy to work with, young and energetic, and they love what they do.
"Holly sold me on the growth, personal development and impact I could have on the job. I don't want to re-invent the wheel; I just want to bring some new ideas and promotional opportunities that may not have been talked about in the past" to improve attendance on historically slow nights at the box office.
He is hopeful his new job will help him get established in the sports business world, where he hopes to make a living.
"Sports have always been my hobby, my passion, what drives me," he said. "I'm a very competitive person and you need that in every sphere of business.
"I want to have a career in sports and this is obviously a good steppingstone for that."
Surcamp has considerable work experience in the customer service field, a necessity in the 1-on-1, personal-interaction world of ticket sales.
"I started at Dairy Queen; I needed a job to pay my parents back after crashing their car," he recalled, laughing.
He said working for the Knights in 2015 "was about as good as it could have been."
"It required problem-solving. We have a very dedicated fan base and it was nice seeing familiar customers, the host families...it feels like a community business.
"It's very personalized, very connected to the community with all the promotions we do with local businesses" instead of multi-national corporations, he added. "It's not just a baseball team; it's very personal and very connected to the community. It's cool."
A Eugene native, Surcamp graduated from Sheldon High School in 2011. He lettered twice in football as a receiver/cornerback, lettered in tennis as a senior, and also played two years of sub-varsity basketball before heading north to Corvallis.
He was equally successful at OSU, from which he graduated this past December with a degree in history with anthropology and business administration minors.
A member of the Sigma Phi Epsilon social fraternity, he was the Inner-Fraternity Council's vice-president for education and also belonged to the Phi Alpha Theta history honor society, the Phi Kappa Phi national honor society, and was on the CASA board of directors.
He described his future after this summer as "undefined."
"I'm looking into grad school to get an MBA, to hone my skills and to learn more about business in general. I've just scratched the surface," by minoring in business administration.
"There are other internships or other jobs I might apply for, or if things work out here I might stay on here," in some capacity. "Nothing is set in stone at this point."
The Knights open their 10th season in Corvallis on June 1 with their fifth annual PEAK Internet Science, Engineering & Art Day nonconference game with the Portland Sea Dogs. The club's West Coast League opener is June 3 at Bend vs. the defending champion Elks; and WCL home opener June 14 against the Kelowna Falcons, last year's WCL runner-up.